Using wearables & nearables with SleepSpace
When you download SleepSpace and allow either Apple Health or Google Fit access it automatically syncs with various apps and devices you have previously used. You can even compare sleep data from different devices.
Below is a list of some of the devices that we integrate with, but we actually integrate with many more. If you lookup whether your device publishes data to Apple Health or Google Fit, then you can determine if we will integrate with your device. Alternatively, SleepSpace can also work with our patented nearable sleep detection system called the SleepSpace Smart Bed and Phone Charger. Lastly, SleepSpace can track sleep with only the sensors of the phone, no extra gizmo required, or using the consensus sleep diary. For an overview of all the ways the SleepSpace can measure sleep, click here.
SleepSpace instantly analyzes your recovery score on days, months, and years of your previously collected sleep data from other technology.
Using SleepSpace alongside other devices has various advantages, including:
- Precise bedtime and wake time values (very important for accurate sleep analyses).
- The ability to measure other key sleep stats, like sleep stages and heart rate, HRV and pulse oximetry.
- High-fidelity sleep data for download and use (important for researchers and biohackers).
SleepSpace works together with:
SleepSpace Smart Bed
Turn your Smart Phone into a Smart Bed and accurately measure your sleep using our proprietary nearable sleep sensing technology. The SleepSpace smart bed measures micromotions throughout the night together with the SleepSpace app.
Apple Watch (iPhone only)
For the most accurate sleep data and our proprietary sleep stage algorithm, use the Apple Watch while you sleep. Integrating with the Apple Watch gives you the most accurate sleep analysis and various features, like vibration relaxations and wake ups. The Apple Watch can also uniquely measure heart rate variability and pulse oximetry during sleep.
LIFX Bulbs
Connect your SleepSpace app to your LIFX Bulbs to mimic the light of the sun as you wind down at night and wake up in the morning. This entrains your circadian rhythm for a better night's sleep. We conducted a study with Google and LIFX showing that these smart bulbs can improve sleep quality (learn more about the study).
Oura Ring
Perhaps one of the easiest to use wearable that has highly accurate sensing by measuring through your finger. This fashionable wearable has a great battery and we validated that their algorithms are good at measuring sleep stages. This is a great solution for continuously monitoring your sleep and works great alongside SleepSpace.
Whoop
Another highly accurate and usable wearable that has a comfortable strap that can go on various parts of your body. Extremely accurate and also great battery and heart rate variability reading. This solution is often used by top athletes and performers.
Circul+
Is the most accurate smart ring with its patented adjustable sizing for optimum comfort and fit. Get grandular data about your pulse oxygenation (SpO2), sleep stages, and heart rate variability. Learn about your optimum athletic performance and more and click above for a limited time $30 off coupon with code sleepspace10.
Beddit
An Apple Product that uses similar sleep sensing technology as Eight Sleep to measure heart rate without having to wear anything. Simply slide this solution under your mattress and get a reading of your sleep. Sleep staging may not be as accurate as other wearable devices.
Biostrap
Get sleep staging and uniquely receive more high resolution pulse oximetry data. This is an important measure if you are concerned with breathing throughout the night.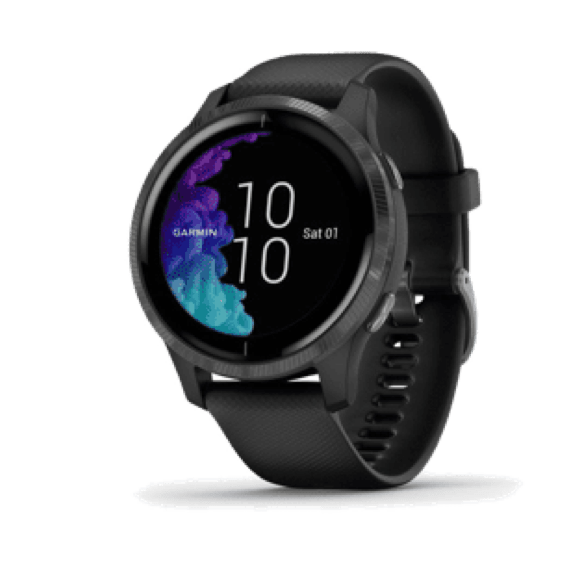 Garmin
A well seasoned wearable with highly accurate heart rate detection. Get more of a watch-like interface, but less accurate when it comes to sleep staging.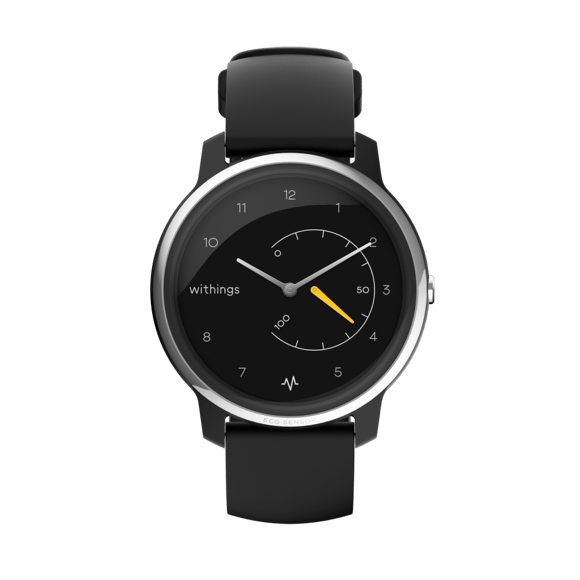 Withings
Similar functionality as the Garmin with various types of devices for different aesthetic preferences.
CardioMood
CardioMood uses Philips AI and proprietary algorithms to track all sleep stages, including light, deep, and REM sleep, as well as consistency, disturbances, and a rediness score in the morning. This will give you a detailed analysis of your sleep as well as recommendations for how to improve it. Validated against polysomography (PSG), providing the most comprehensive and reliable analysis available.
Dreem
For the most accurate sleep sensing, connect with the Dreem headset that includes electrodes for measuring your brainwaves and accurately measuring your sleep. This is a particularly good solution if you suspect that there is something structurally wrong with your sleep. You can evaluate this with the Dreem headset with just a few nights of tracking.
Polar Flow
Polar Flow has a variety of watches and sensors for performance athletes. They have highly accurate heart rate readings along with strong battery life.
Eight Sleep
Many people (around 40%), don't like to wear anything while they sleep. That's why we invented the SleepSpace Smart Bed. The Eight Sleep Mattress is another such solution. We coin this type of tracking, 'nearable sleep sensing.' Eight Sleep has an additional sensor for measuring heart rate and can uniquely adjust temperature while you are sleeping.